The perfect gift pack - Choose 2 scents from our bestselling marketplace collection and we'll package them up beautifully, ready to be wrapped, or gifted straightaway in the stylish paperboard box.

Marketplace jars are our most popular soy candles, and with 2 different scents, you simply cannot go wrong with this easy gift for just about anybody, and any occasion!
The artwork on these is also extra nice for a decorative touch. And remember, no-one says you can't gift these to yourself - you probably deserve it ;)
Why Marketplace Gift Set:
Quick & easy choice for gifting
Comes in stylish paperboard box Includes artistic box of matches
Our most popular soy candles
Stats:
You choose 2 scents per box
Burn time: Approx. 45 hours per candle
Customer Review:
"These candles are long lasting, and they leave a very nice subtle scent, definitely worth the purchase, wont be going back to regular candles, these are much better!"
Burning Tips:
Use lid when not in use to keep the scent nice and fresh
With the lid these jars are very reusable! Great for food storage
We ♥ our customers
Customer Reviews
Write a Review
Ask a Question
Scent Free Candles
Great as it was a Christmas gift for my daughter-in-law. She can only use scent for candles. She loved them!
26 Dec 2022
BRUCE S.

Canada
Marketplace Jar Gift Set
Purchased these for the second time and are very happy with the scents and how long the candles last. Also love the matches that are supplied with the candles. These are hard to find and they work great.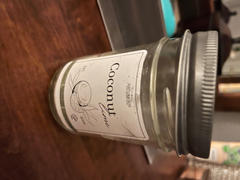 13 Oct 2022
Kristina P.

Canada
Great gift
This makes a great gift for someone else or even for yourself. The candles come nicely presented with matches in the box. Highly recommend