Black Friday deals are here!
Save up to 30% on all your favorite soy candles AND get up to $40 in 'Candle Cash' for your next order!
Sale Period: From 11:00 PM - Thursday, November 26th through 11:59 PM - Saturday, November 28th - Okotoks Time (MST)
**Note if you are having checkout issues with safari (or another browser) please click here to see note below**
Take advantage of our best sale of the year!
Your Candle Deals

:
3 tiers of savings... it's a perfect time to stock up on your favorite natural scents!
---
Level 1

: (for ambience enthusiasts)
Instant

20% OFF

+ get

$10 in Candle Cash

for your next order!
When you spend $100+
Level 2

: (for true candle lovers)
Instant

25% OFF

+ Get

$25 in Candle Cash

for your next order
When you spend $200+
Level 3

: (for the aroma-obsessed!)

Instant

30% OFF

+ Get

$40 in Candle Cash

for your next order
When you spend $300+
---

Yes... all 3 of these savings tiers will ship to you free of charge - huzzah!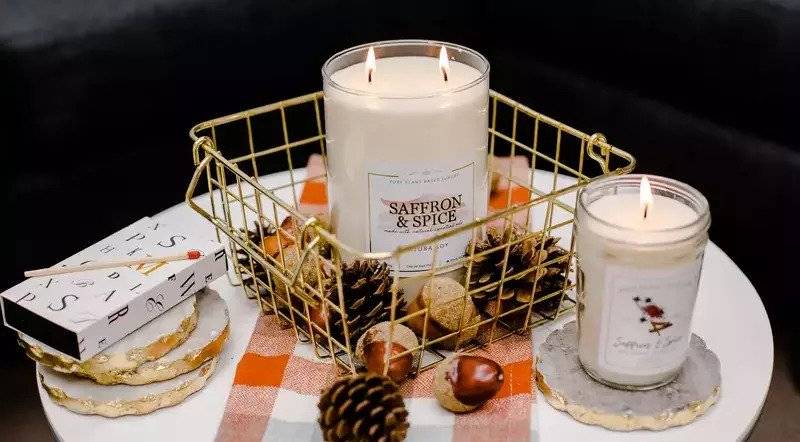 ---
How to shop, & all the details...
Sale period:
These deals are available from 11 PM Thursday, November 26th to 11:59 PM Saturday, November 28th - Okotoks time (MST).
What's on sale:
Everything!
How to shop the sale:
It's easy! Just add all your favorites to your cart, and once your order total hits each discount level ($100 / $200 / $300) you should see the instant discount apply automatically.
Shipping:
It's FREE for all 3 savings tiers! Please see our note below on shipping times.
Offer Limitations:
These Black Friday deals are a standalone offer, and can't be combined with other discounts / coupon codes/ rewards. (You will still get points for your order though!)
We're sorry but we can not adjust a recently completed order to apply this Black Friday discount -- the deals only apply to orders placed during the sale period.
What is 'Candle Cash':
Candle Cash is just a little extra bonus on top of the Black Friday deals, to help you save on your next order, whenever you feel it's time for a candle resupply!
The idea here is since we don't have sales very often and the timing isn't always right for everyone - this is basically your own personal sale.. to use at the best time for you!
Candle Cash will come INSIDE YOUR BLACK FRIDAY CANDLE PACKAGE, on a physical card, with a special code to use at checkout.
You'll get a code to save $10 / $25 / $40 depending on your Black Friday order total (see deals above).
Double reminder -- Candle Cash comes in your order package! This is not an instant discount and can't be applied to your Black Friday order (it's meant to help you save a few bucks next time)... whenever you're ready.
* Candle Cash is just for you, so it's not transferrable
** Candle Cash will expire April 30th, 2021 -- (we will remind you via email before it expires)
*** Candle Cash can't be combined with other discount codes / rewards points etc.
Note On Technical Issue With Safari
If you are seeing the Black Friday discount on your CART page but it doesn't carry over to the CHECKOUT -- please try using a different browser. We've had a few reports of technical glitches using Safari browser.

In case that doesn't work here are some backup discount codes you can apply manually:
black-friday-20

black-friday-25
black-friday-30
The number represents the % discount amount (20% / 25% etc.) -- these will only work if you have the minimum amount added to your cart ($100/ $200 / and $300 respectively.
They can't be combined with any other discount or code / rewards points etc.. just one code per order.

If that STILL doesn't work for you email us and we'll sort you out --> care@naturasoy.ca


---
Important Note On Shipping Times
(please read before ordering!)


This has been one heck of a strange and challenging year, and we are still doing our best to keep up with demand, pour candles and get them out the door!
Due to very high order volume, COVID restrictions and safety precautions, uncertainty with our suppliers - basically a perfect storm of challenges ... fulfillment times are, frankly, much slower than we would like (and we know slower than you would like).
For Black Friday orders, it could take up to 10 days for fulfillment, and up to 2 weeks shipping time.
We don't like it either, but that's the situation and we just want to be up front with you about it. We thank you in advance for you patience and understanding.
We promise these 100% natural, hand poured & Canada born candles are very much worth the wait!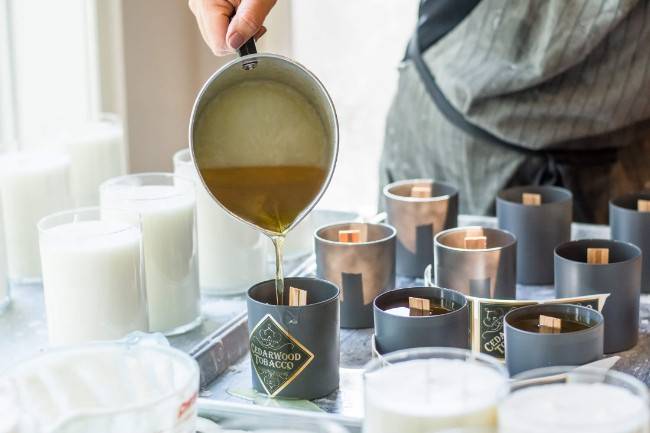 ---
HAPPY SHOPPING - We 💖 our customers!