Semi Annual Clearance Sale

Is On Now!
(Deals End Sunday Night!)
It's Time For Some Spring Cleaning...
After a busy winter of candle pouring, we usually end up with lots of leftover aromatic essential oils that don't quite fit into our regular lineup, but still deserve to be enjoyed!
So... we put on our creativity hats, turn these "leftovers" into some beautiful & unique limited-edition products, and then put them on sale for you!
Our cleanup 'chore' makes a great opportunity for you to score some sweet deals on these truly special, one-of-a-kind aromas & candles 😊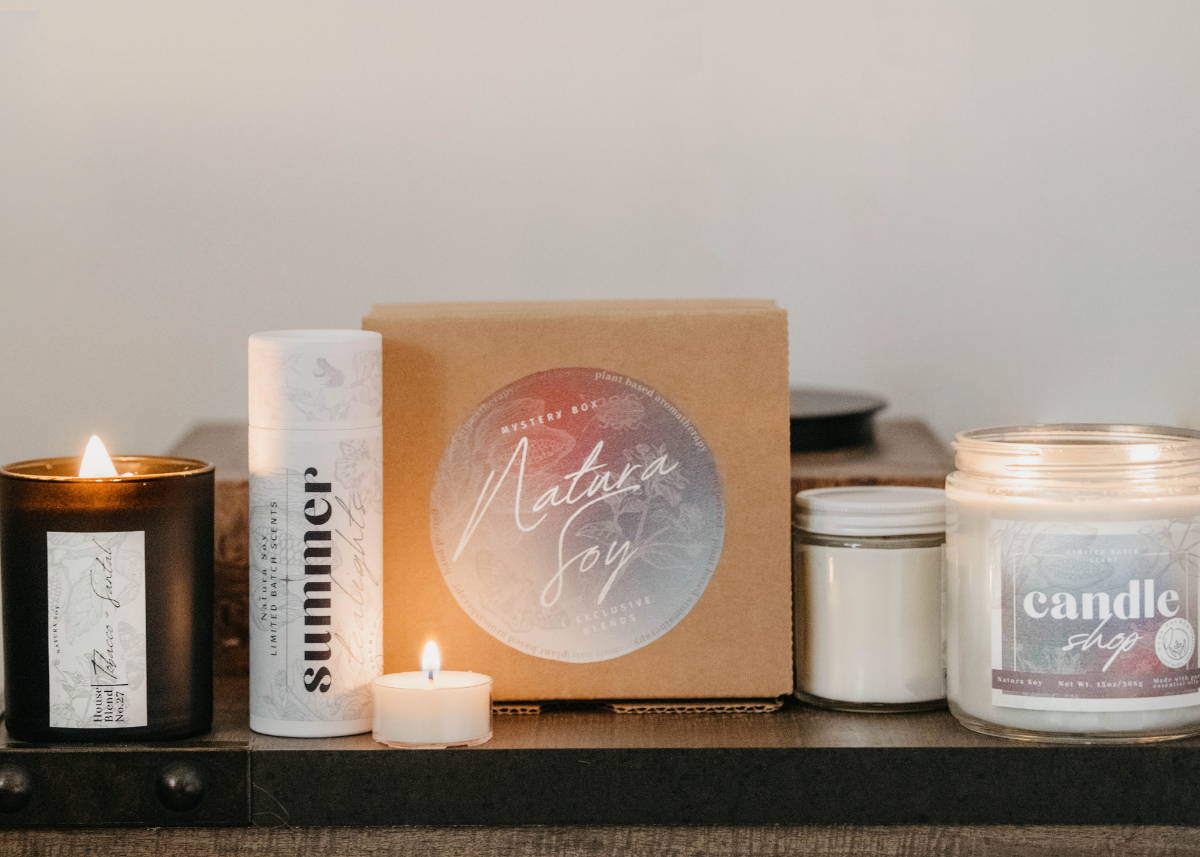 The Sale, Quick Version:
We've created 4 very unique products for you - all have very limited quantities - and all are pre-discounted from 15-20%
 

Some of these aromas will never be seen again, some have never been seen before... These are truly one-of-a-kind candles!



More clearance items from our home decor department 👇 further down this page 👇 -- from 20-50% OFF!
 

You'll get $10 in 'Candle Cash' for any order over $75! 💵
 

You'll get $20 in 'Candle Cash' with any order over $100! 💵 💵
 

All 4 of these special products are limited edition, and limited quantity - once we're out, we're out!
 

Finally, you'll get a free sample of our latest new product, The Natura Soy Shower Steamer with your order! 🚿💐 -- (while supplies last)
--
Sale Ends Sunday Night (5/29)

Act Fast Because Most Of These Products Will Sell Out!

Please see full details below on these unique handmade products, and especially, how to redeem your candle cash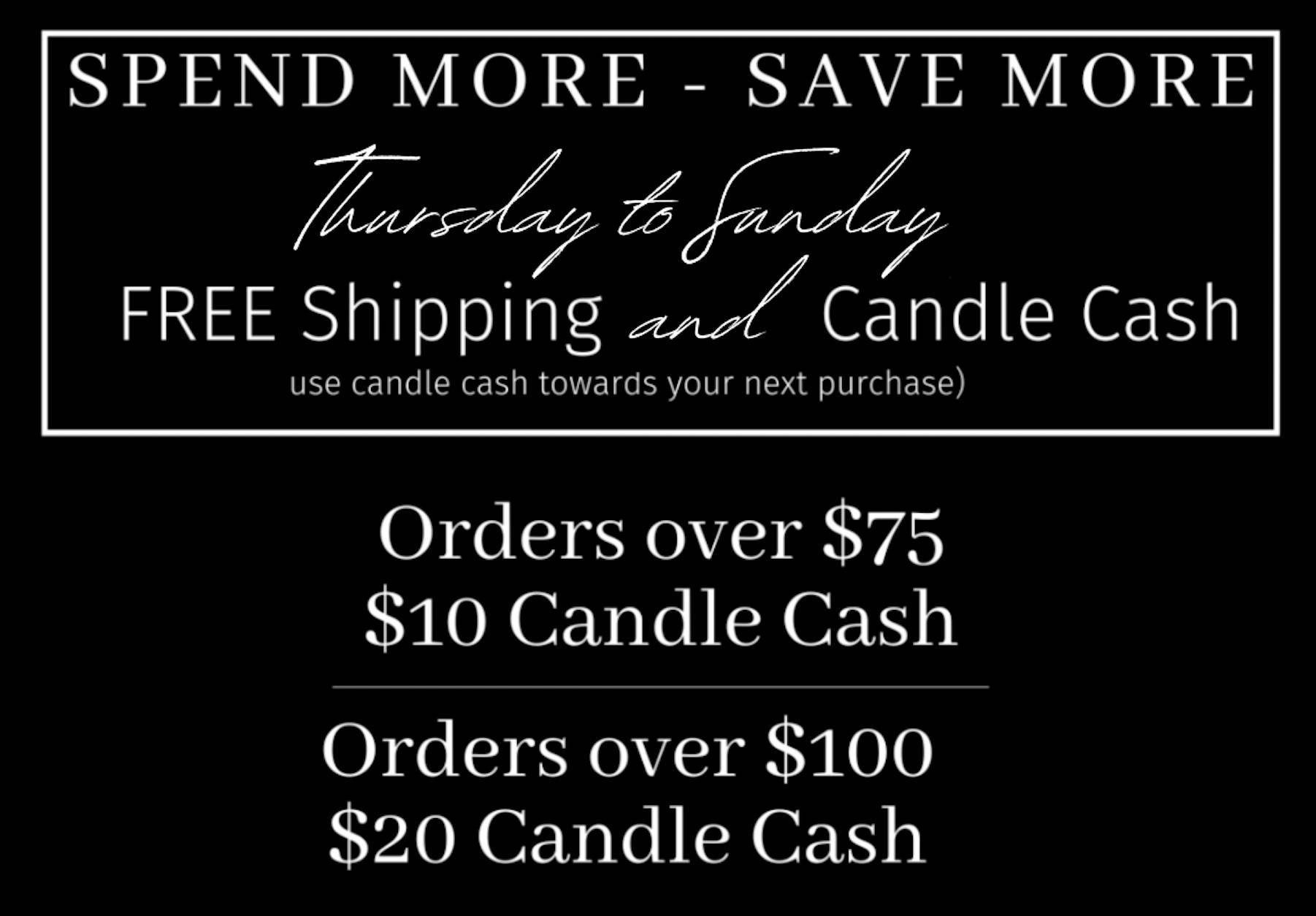 Here's What We Made For You!
4 Very Special Creations We're Very Proud Of...
More Clearance Items, Priced To Move!
Shop in store and save even more!
Exclusive In-Store Offers This Weekend Only At Our Okotoks HQ
🛍️

How

To Shop The Sale:
Sale Period:
All promos, discounts & candle cash offers are good from NOW until Sunday night - 11:59 PM - PST 
How To Apply Discounts:
All sale items are pre-discounted!

So no codes required ... just shop away and enjoy the savings!



As long as your order subtotal (after discounts etc.) is over $75 you will be getting Candle Cash automatically!

(More if you spend over $100) --- Again, nothing for you to do, we'll send you this bonus via email after the sale!



Your free Natura Soy Shower Steamer will come in the box with your candles

-- no need to add it to cart or do anything! We'll take care of this gift for you 🙂
You can quickly browse everything that's discounted on our Sale Collection page here
Sale Restrictions:


These offers are valid while supplies last!

(We have very limited quantity of our special limited edition products -- anywhere from 35 to 100 each... they will sell out fast so don't wait!


If you have any discount codes etc. remember - you can only use

ONE code per order





Certain items are non-discountable through discount codes

(mainly bundles as they are pre-discounted, and many art prints if your discount code doesn't work on these items that's why! Everything else is fair game 🙂)

---
💰

How

To Redeem Your Candle Cash:
What Is Candle Cash?
Candle Cash is a voucher for either $10 or $20 off your next candle order - depending on your order size during this sale.
Until Sunday:
Orders over $75 will get you $10 in Candle Cash
Orders over $100 will gets you $20 in Candle Cash
How You'll Receive It:
You can expect to receive it *digitally* about 7-10 days after your order -- make sure your email address is up to date!
How To Redeem It:
Your candle cash will include a code for you to use at checkout. All you have to do is shop, type in your code and get free candles... it's pretty easy!
You'll have 90 days to use your code after you've received it.
HAPPY SHOPPING - We 💖 our customers!
---