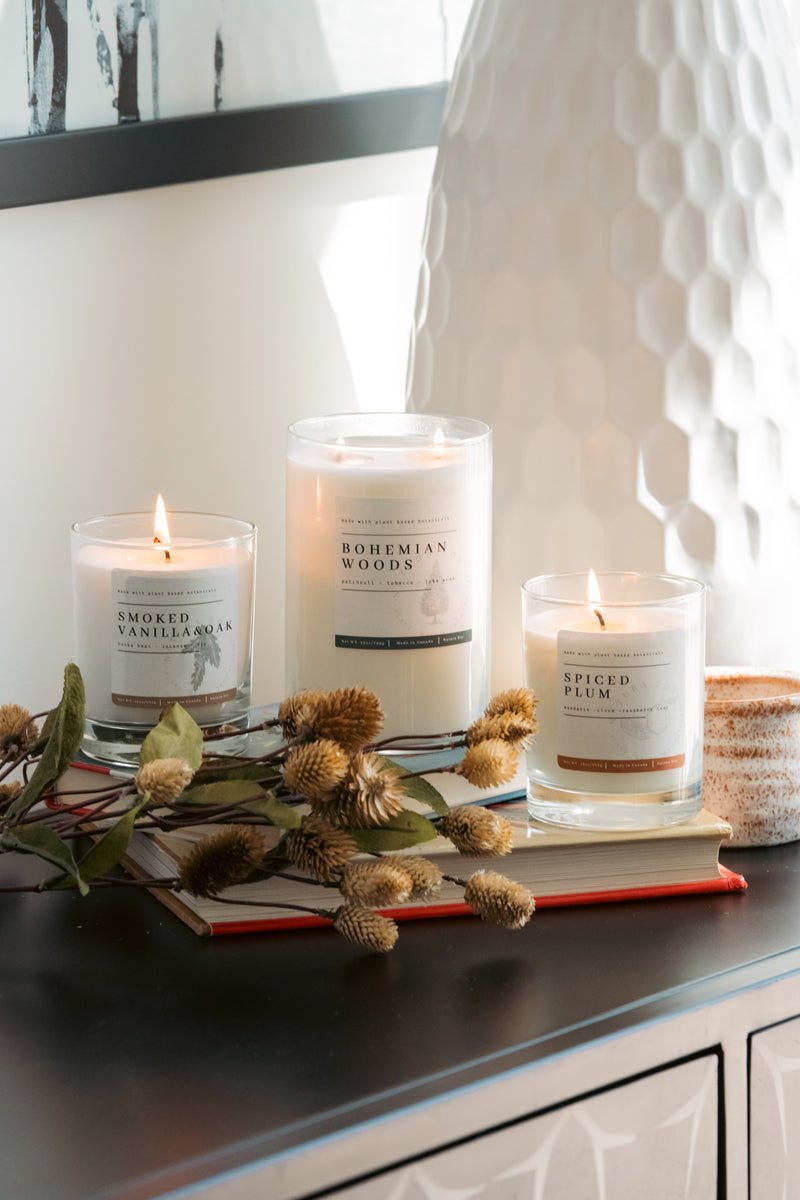 Candles
Our candles are hand crafted in Canada and blended with 100% soy wax and pure plant based scents. Each scent is created using pure essential oils and botanicals to give you an enjoyable aromatherapy experience.  Our candles contain no animal products, parrafins or synthetic ingredients.

Expertly blended by our artisan team, our products are long lasting and will fill your room with beautiful, mood boosting aromas. Specially formulated natural blends will release scent that not only smell incredible and are sure to make you feel good.
100% natural scent, pure soy wax and cotton wicks are the choice for luxury candles you can enjoy every day!
Choose from a variety of styles from Jars, tealights to Aroma Melts